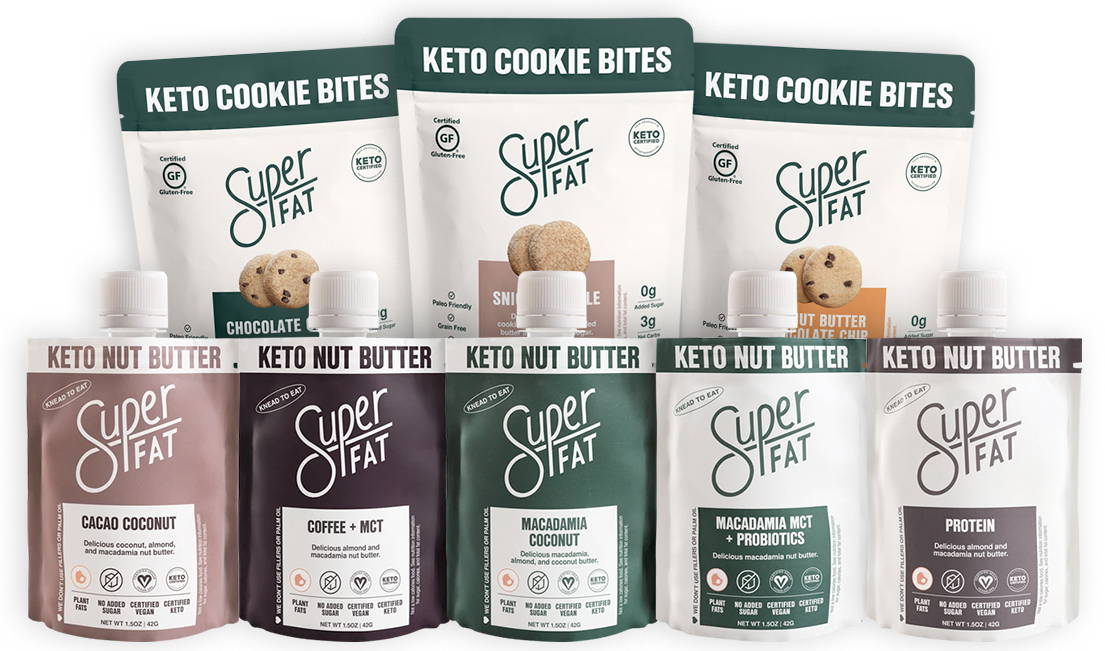 Amazing Keto Snacks You Can Take Anywhere
★★★★★
"SuperFat nut butters are amazing!
I use them post workouts and during the game. I take them everywhere!"
Caleb Frare, Chicago WhiteSox
INTRODUCING OUR NEW KETO COOKIE BITES!
Delicious gluten-free cookies made with almond flour. Only 2g-3g net carbs & no added sugar!
Super Brain Fuel & Metabolism Booster
Add the power of fat-based energy to your routine. SuperFat nut butters are packed with plant-based fats instrumental in controlling weight, metabolism, and healthy brain function.

Only a Handful of High Quality Ingredients & No Palm Oil

SuperFat nut butters are made from a unique blend of macadamia nuts, almonds, and coconut butter + functional ingredients like mct, probiotics, plant protein, and more. No fillers. No palm oil. No junk!
Each snack has it's own certifications that matter to you.

Health, trust, and transparency are vital to us. All our products are certified so you can enjoy SuperFat 100% confident that you're sticking to your health goals.

"These travel-friendly nut butter packages are packed with protein and good-for-you fats that are scientifically proven to be healthy. Snack guilt-free on the go"

"We're very into this blend of plant protein, macadamia butter, and almond butter as a midday boost when we're eating low carb."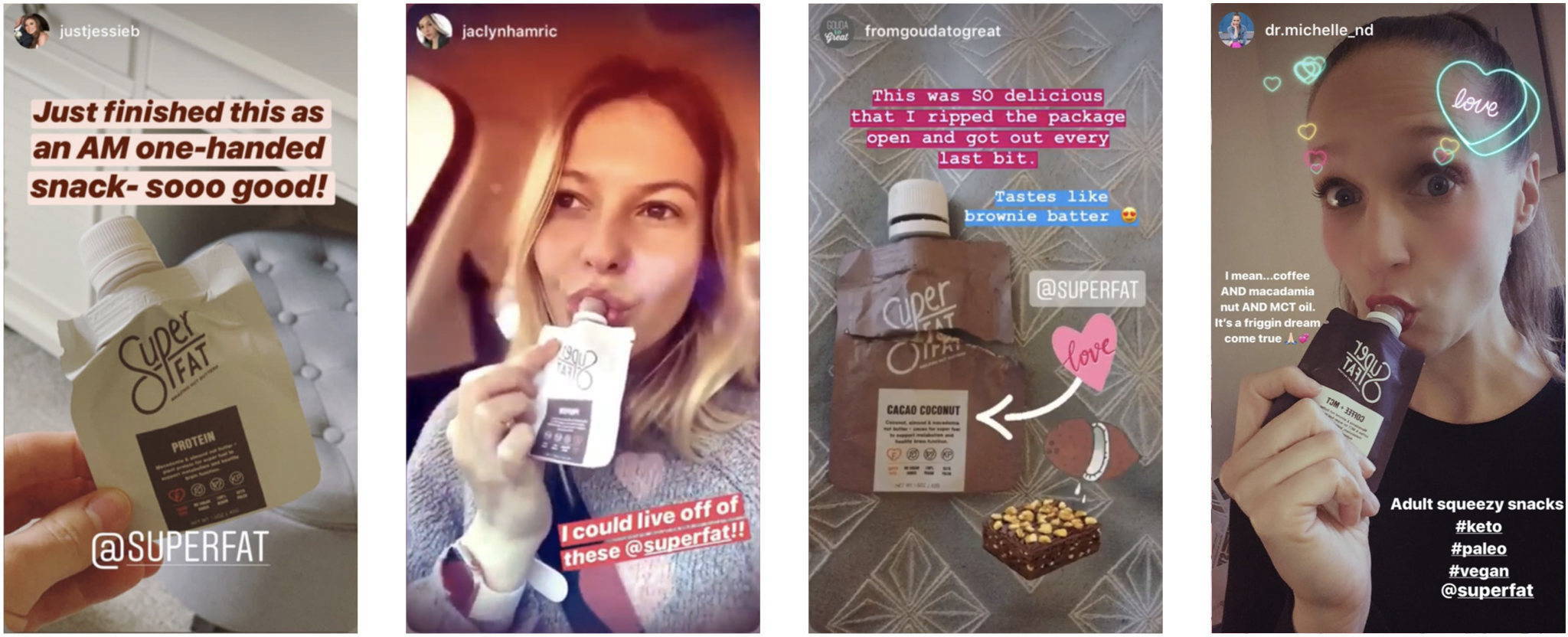 ★★★★★
"Woah these are so amazing and such a great protein-packed snack!!"
@boundlessbykara

Delicious Keto Cookies & Nut Butters
Made with just a handful of simple ingredients.
No Added Sugars. No Palm Oil.

Only 2g to 5g Net Carbs - Balanced for Keto/Paleo Diets

Money Back Guarantee if you don't love them!
Why does fat have such a bad reputation?


Because the sugar industry, processed food companies, and special interest groups - they all lied.
For over half a century, we were made to believe that fat was absolutely terrifying. Without any substantial evidence, we, as a society, suddenly became scared that fat would stick to our arteries like gunk in old pipes and cause strokes, diabetes and heart attacks.
In the 1960s, the sugar industry paid scientists to play down the link between heart disease and sugar by promoting saturated fat as the culprit.
The demonization of saturated fat derives from a misunderstanding of processed foods containing sugar, chemicals and saturated fat; Packaged foods are filled with sugar and low quality ingredients, which are optimized for taste and addiction instead of health and performance.
Now we know the truth.


Not all fats are bad. Not all fats make you fat.
The Keto revolution arrived and changed everything. We now know that NOT ALL FATS ARE BAD. Plant-based fats, like those found in avocados and nuts, are essential to our diets and provide incredible benefits like giving us energy and supporting our metabolism and brain function. Plant fats are essential to our health.
Getting Started Tips

Foods to Eat & Avoid

Meal Plan & Shopping List

Recipes & Snack Ideas

Low-Carb Exercise Tips

Insights on Health Benefits and Risks
Links to Apps and More!